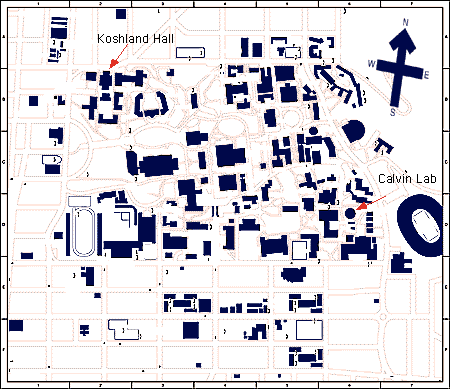 Koshland Hall is on the North West corner of campus.
We are slightly East of the corner of Hearst & Oxford Streets.
You can click on the map above for a closer view.
Dr Brenner's office is in 461A Koshland.
We recommend that you call ahead (510 642-9614),
since his schedule varies.
From Telegraph Avenue in Berkeley:
Take a left on Bancroft Ave..
Then make a right on Oxford and head straight until you reach Hearst Ave.
Turn right on Hearst Ave. and the second building to the right is Koshland Hall.

Try mapblast if you need directions to Berkeley.
For a more detailed campus map try this PDF.